Publications:
Elle decor Poland
Vogue living Australia
AD Spain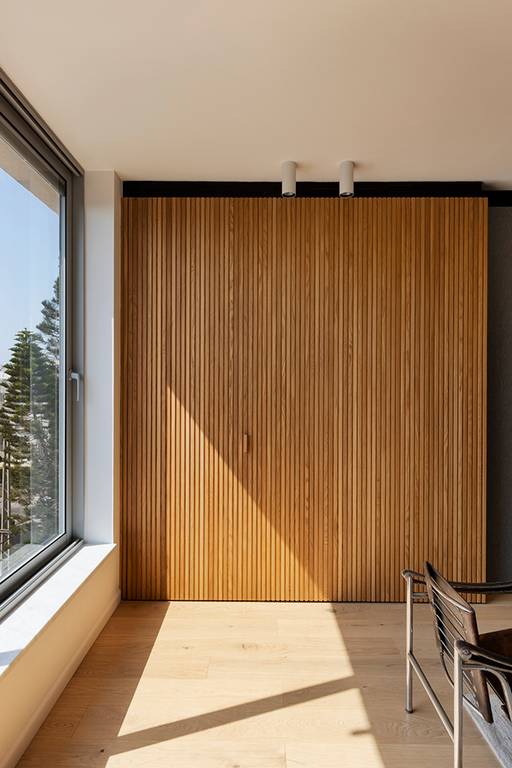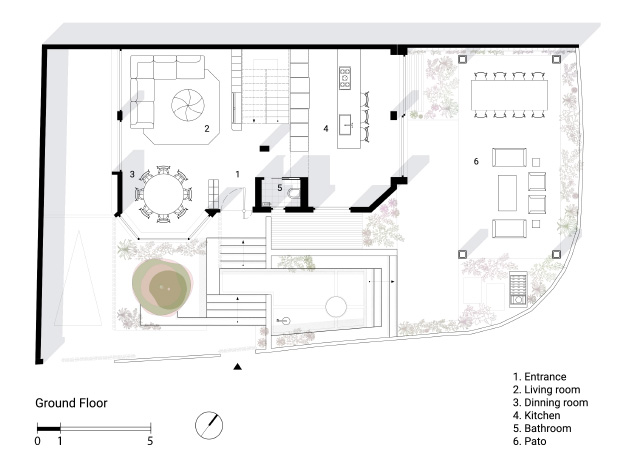 On an expanded lot, in the Lachish Moshav, was designed on a square plot a house, which faces a view of hills and vineyards, and is situated between two other plots which are already built. The latter detail was factored into the designing process when it began. The 3 story building is not open to the neighbors, but is instead; open to the pastoral view of the surrounding hills, creating a hypnotizing view which blends the vineyards, the sky and the swimming pool water.
The first story of the building includes a large living room and a kitchen and both include a view to the pool water and the skyline. The master bedroom is also located on this story and creates a dialogue with the pool, a situation reminiscent of a hotel experience with an adjacent pool. The second story houses 3 bedroom units for children, which are approached by a staircase which blends with the design of the front facade and leads to the bridge that connects between them. These bedroom units face the view balconies, which create contact between the children and their guests. The topographical view on the back side of the house enabled the creation of terraces which disconnect the pool water from the ground.