Private House
Tel-Aviv
Built 225 sqm – Site 360 sqm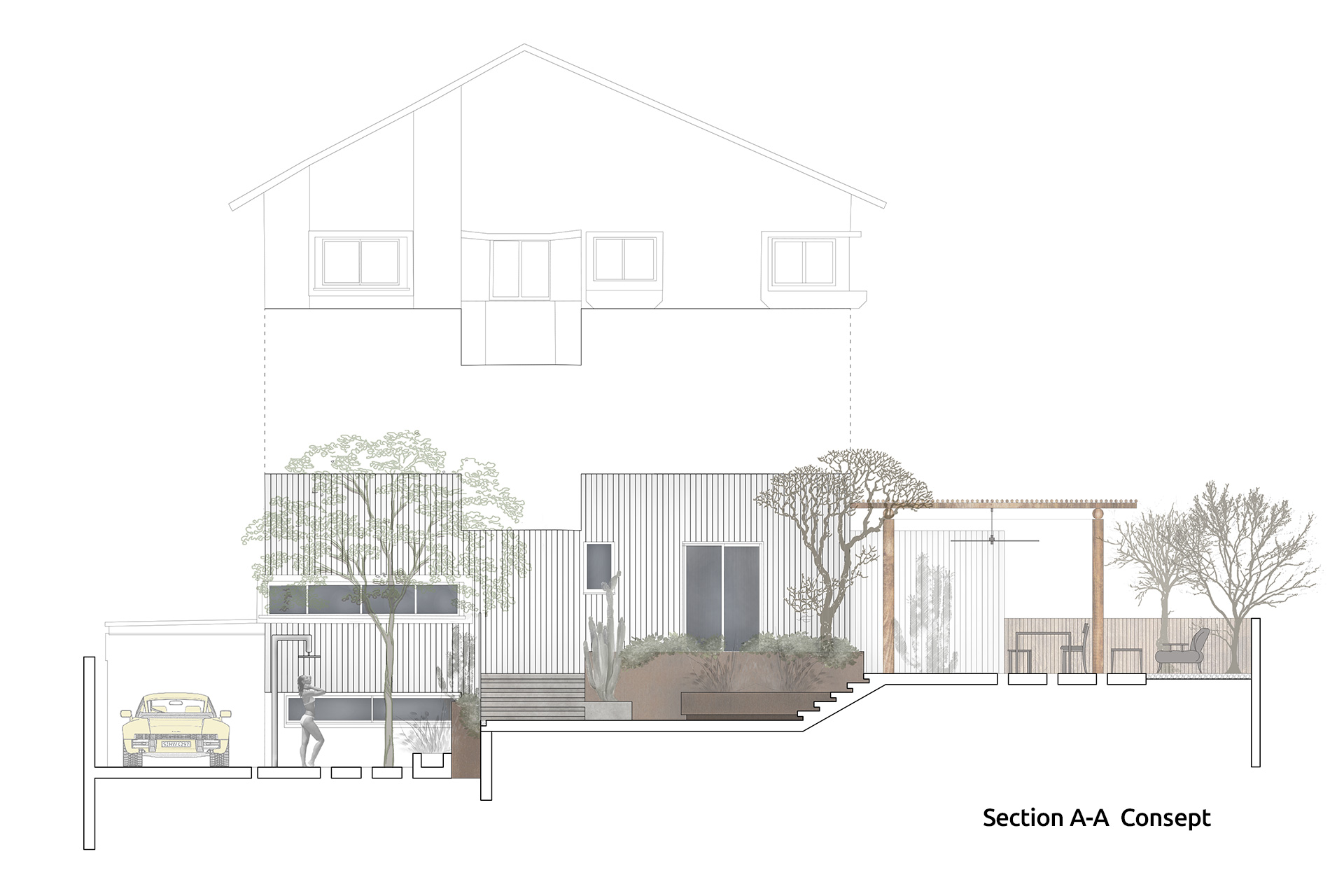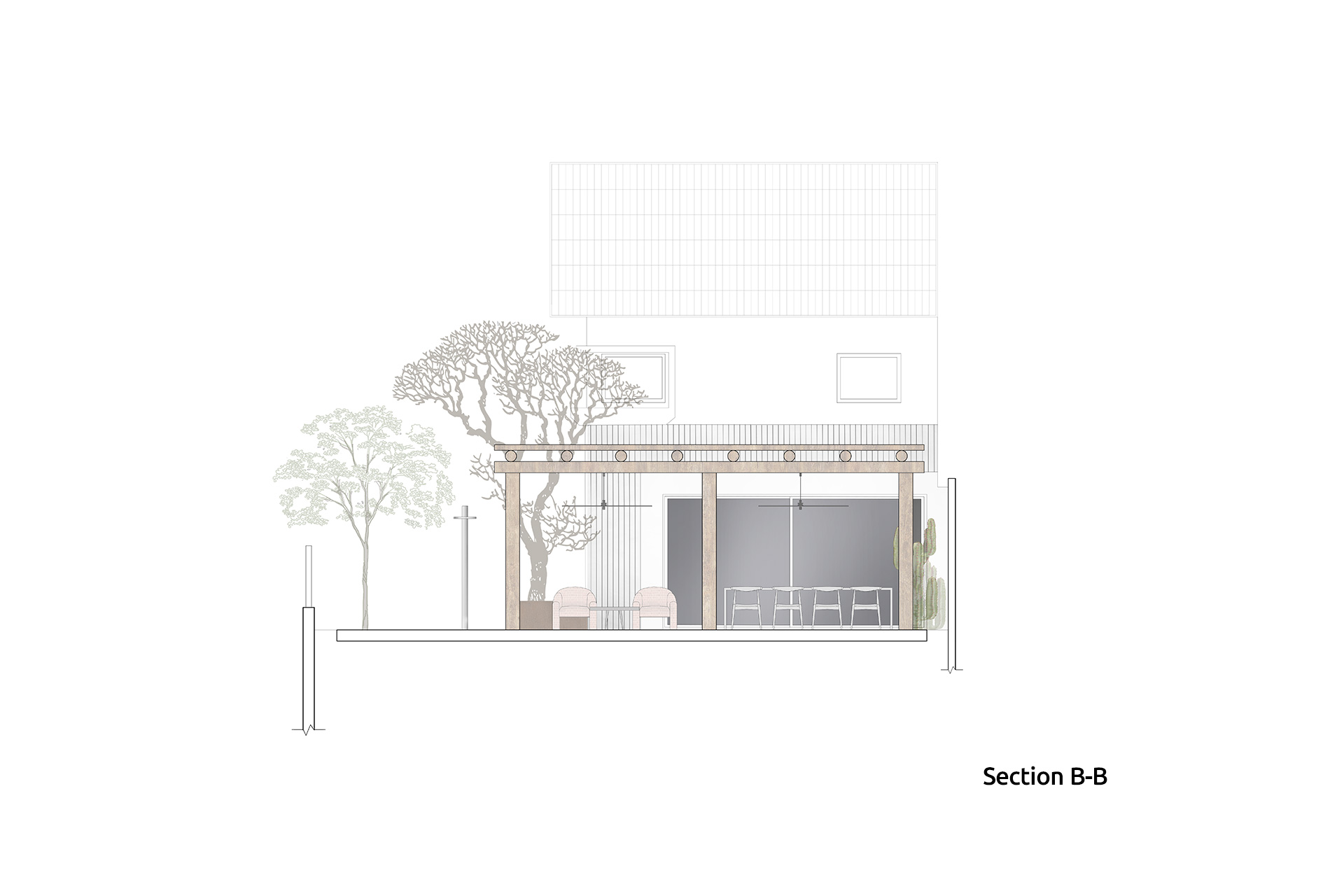 In a residential neighborhood in the north of Tel Aviv, a private house that was built in the 1990s was redesigned. The house has three floors and is a home to a family of surfing enthusiasts. After 10 years of living, the family decided to adapt it to its changing needs, emphasizing the connection between the house and the inner court garden.
The family who loves surfing and the sea contributed to the choice of the scheme of the various materials and shades, the high entrance floor on several steps from street level was redesigned to maintain maximum intimacy. The open kitchen faces the main garden but is fencing the living room and dining area which are adjacent to each other and are in a different wing.
The front garden containing the pathway to the house has been designed on different levels to serve different functions such as outdoor bathroom, sitting area around a fire, entertaining area. The main garden next to the kitchen is an extension of the house with a pergola of eucalyptus trees and contains a dining area and a sitting area. On the basement floor are the boys' rooms, and on the first floor are the girls' rooms and the parents' unit.
We approached the project with the aim of combining in the design the hobbies and loves of the homeowners with the geographical location while creating a modern and contemporary space, which respects a garden and outdoor areas so valued in the city of Tel Aviv. The final product is a modern Mediterranean house – the house of the surfers.