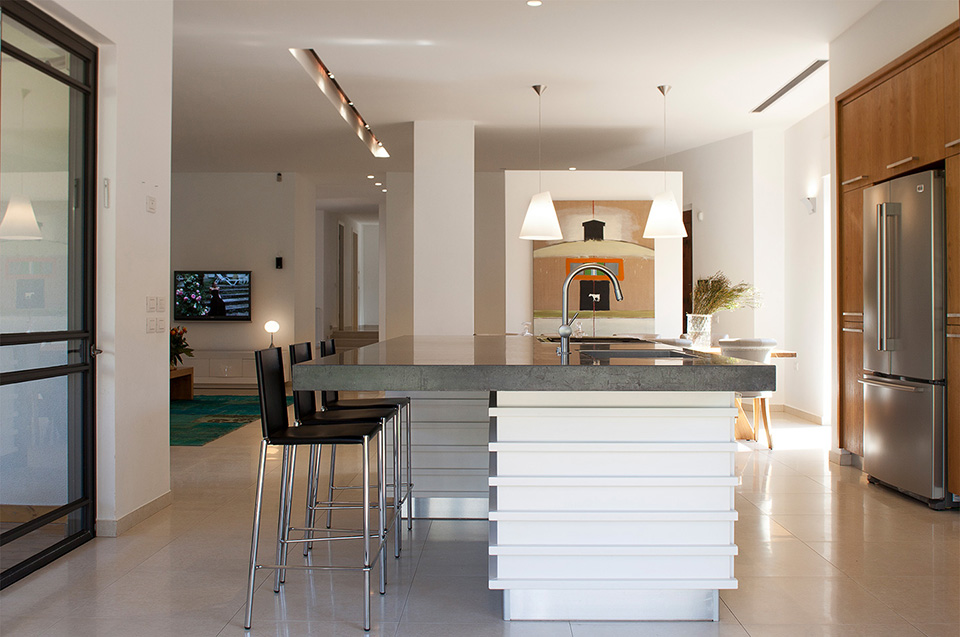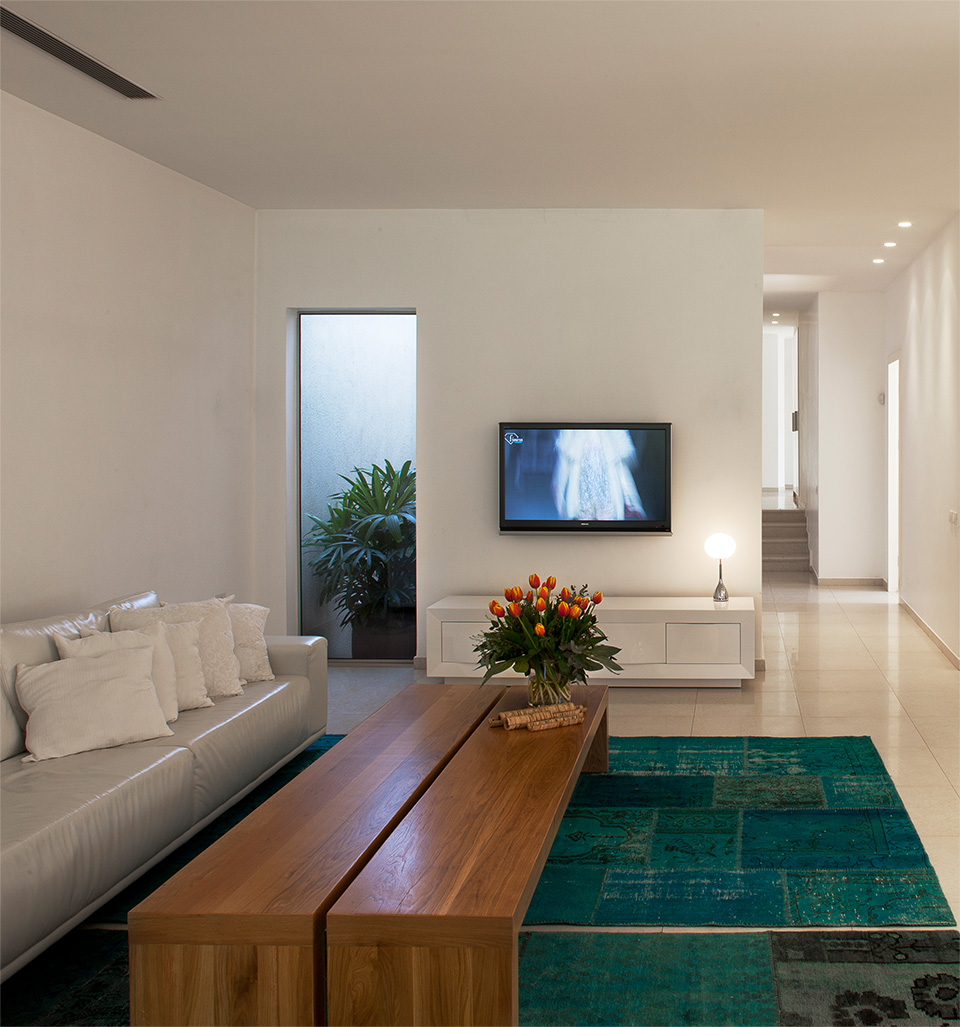 Concrete Kitchen Island
The design process began with designing the kitchen space which faces the back yard. The materials selected are a dark gray concrete surface for the work island, which contains a sink, stove and storage areas, which were designed in the final white oven- painted.
The second part of the kitchen – the vertical element, was designed from two closet units that fit into the wall of the building. These units were encased in oak veneer. The dark island surface blends with the shade of the windows, which accentuate the hue of the white walls.