Private House
Shilat, Modiin
Built 200 sqm – Site 500 sqm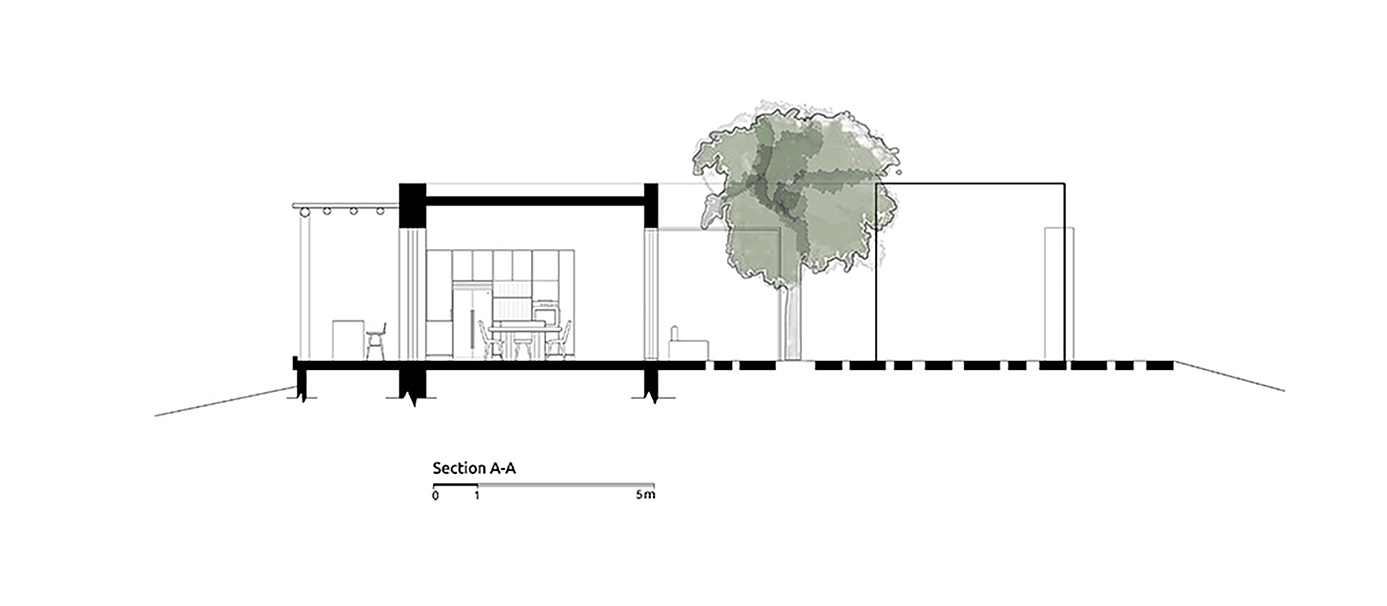 This home is located in the context of an old grove of trees – these surroundings had a large influence on the materials selected for the house: the white plaster is meant to serve as a canvas for the trees and their shade, and the wooden shutters connect the home with nature and 'close a material cycle'.
The built area of this single story house is 200 sqm. The main idea for this home was inspired by a courtyard oriented house, the point of access is through a narrow space, a sort of alleyway which was borrowed from the Israeli old city. From this narrow space, a person reaches the inner patio where a number of mature trees are planted.
Only after passing through this inner courtyard, does a person enter the public space which partially faces the patio on one side and on its other side, faces the grove of trees.
On both sides of the patio, the private spaces were designated including the family room, the children's bedrooms, as well as the master bedroom. It is possible to enter the inner courtyard by way of the private spaces. The house serves as a bridging element between the surrounding grove and the inner courtyard – it aspires to exist harmoniously with the nature surrounding it.