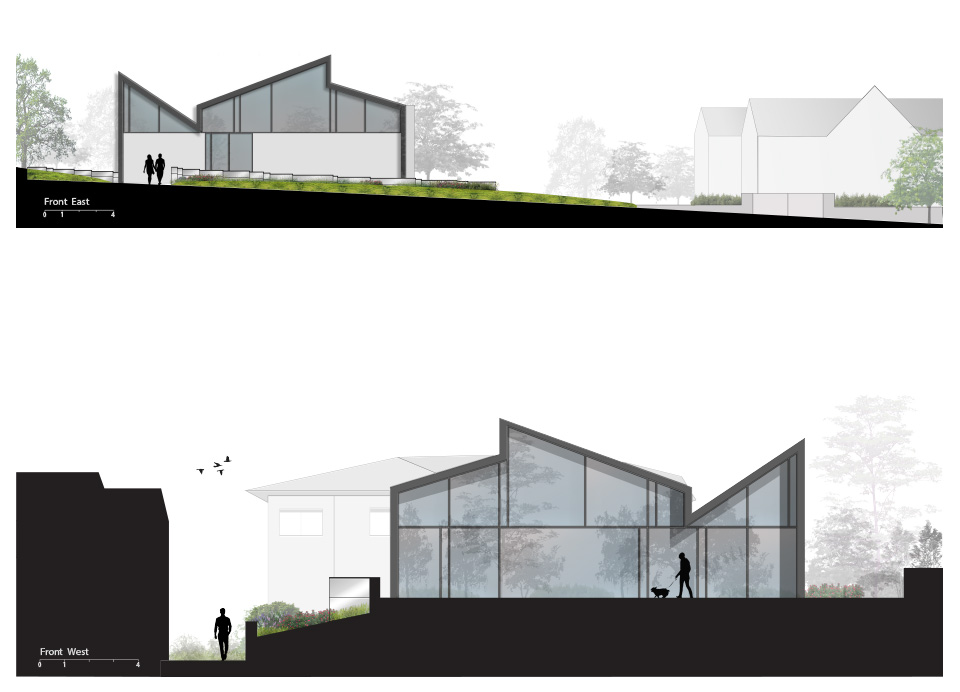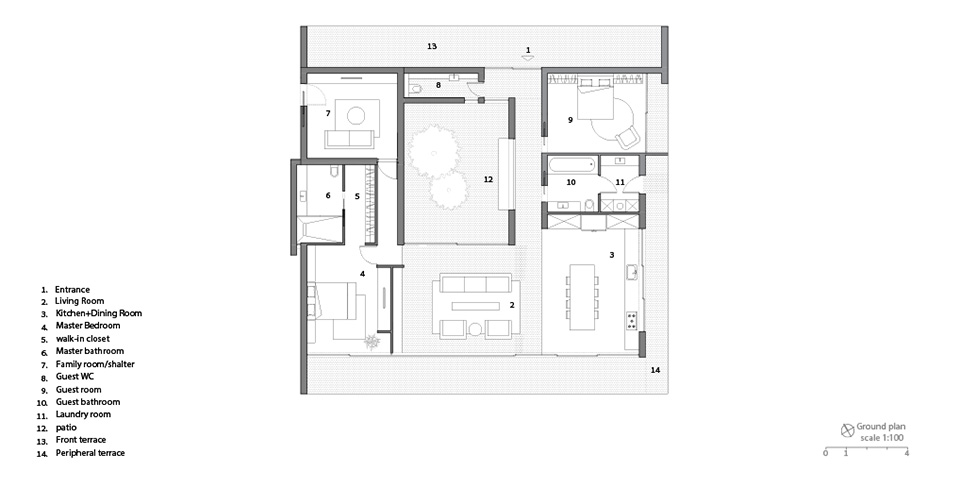 Modern Corrugation House
The inspiration for this house is derived from the exterior surfacing, corrugated iron. The house includes a large hosting area which relates to the inner courtyard and connects the front and back courtyard and is flanked by two wings – the one is designated for guests and the second for the homeowners (each wing contains a living room + bedroom + bathroom).
The house has two opaque facades made of exposed concrete and are adjacent to the neighbors, the other two facades are more open both to the outside and to the inner courtyards and are thus surfaced with corrugated iron, giving it a lighter appearance. The house is surrounded by neighboring homes and it is thus important to allow natural light to filter in – mainly via the roof as well as the inner courtyard.