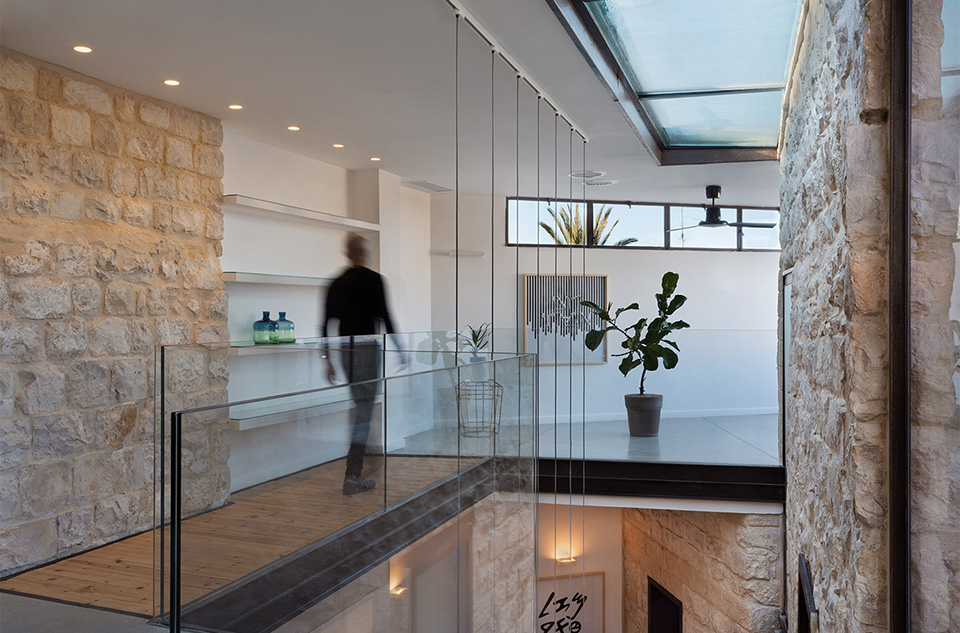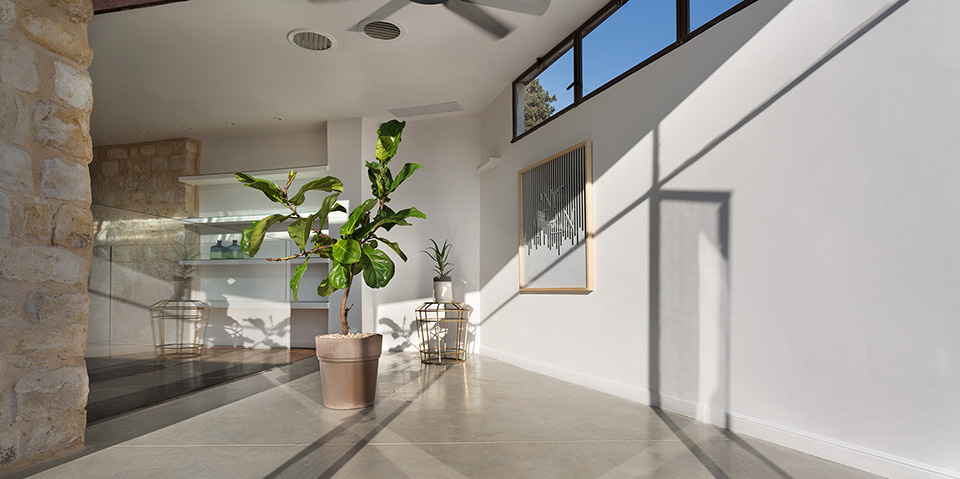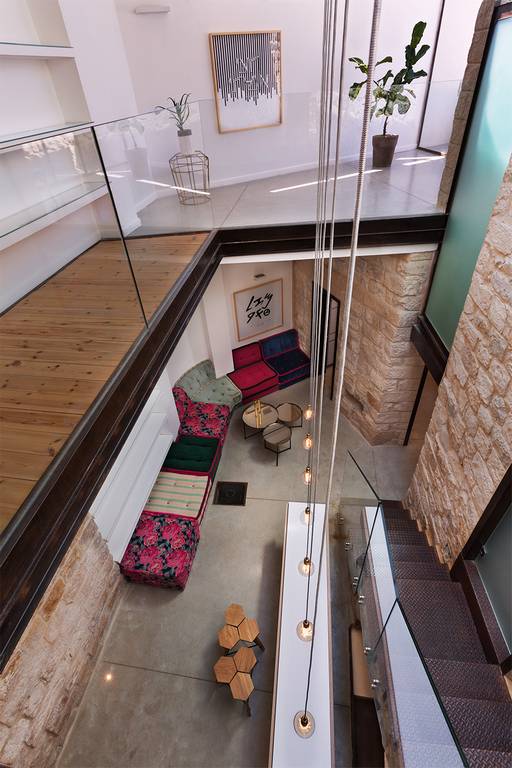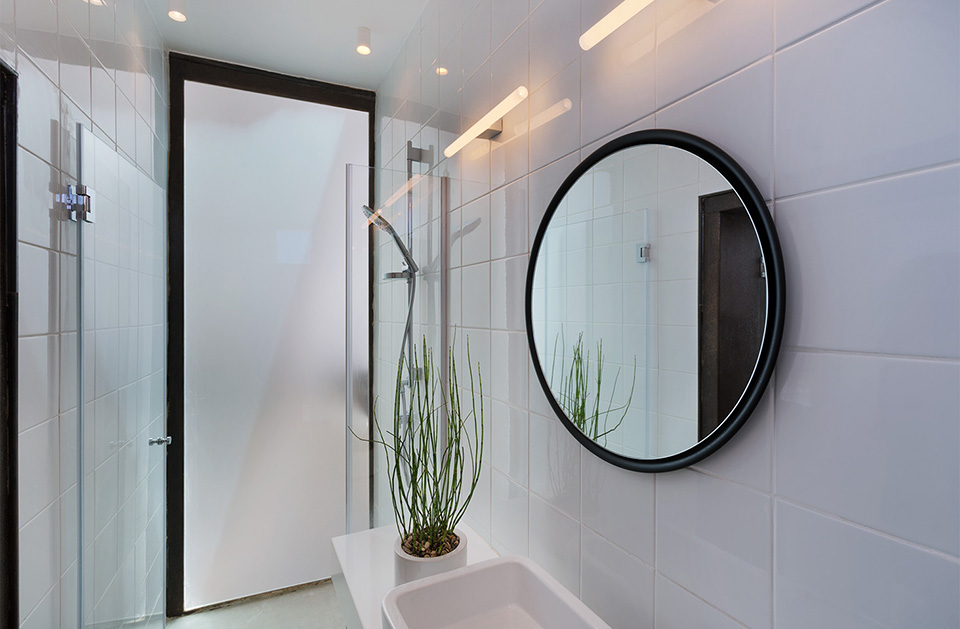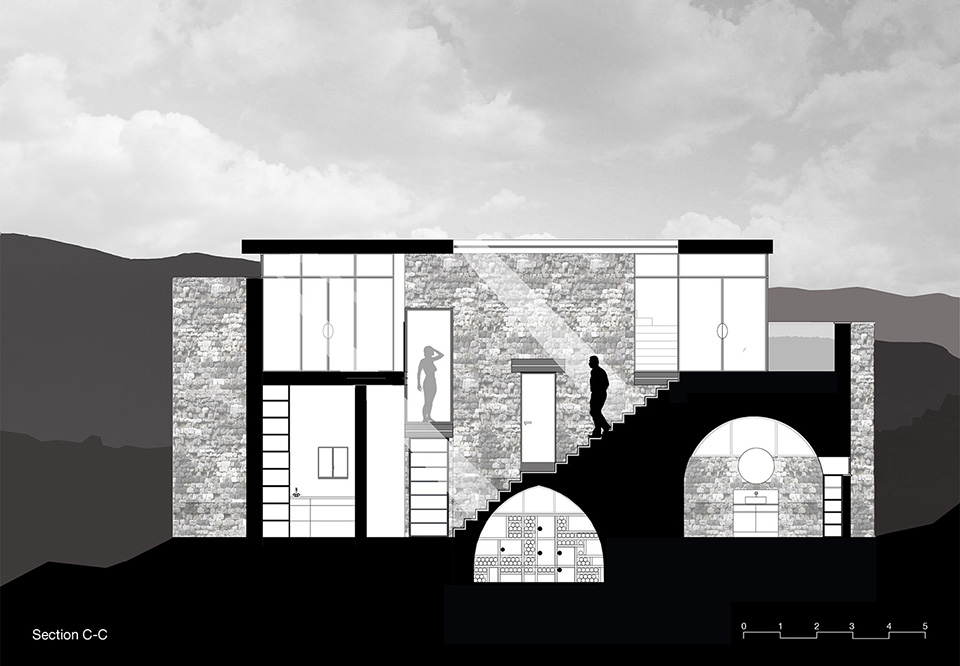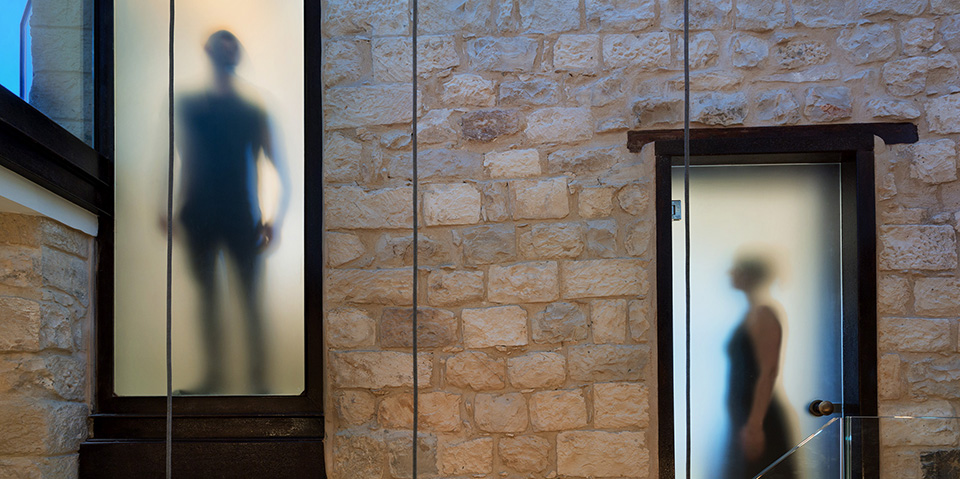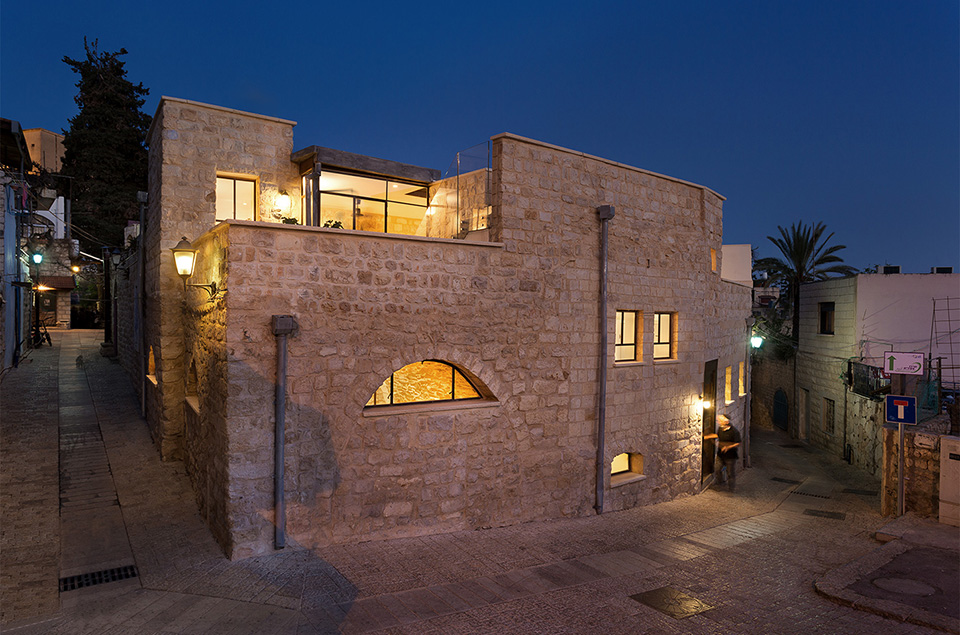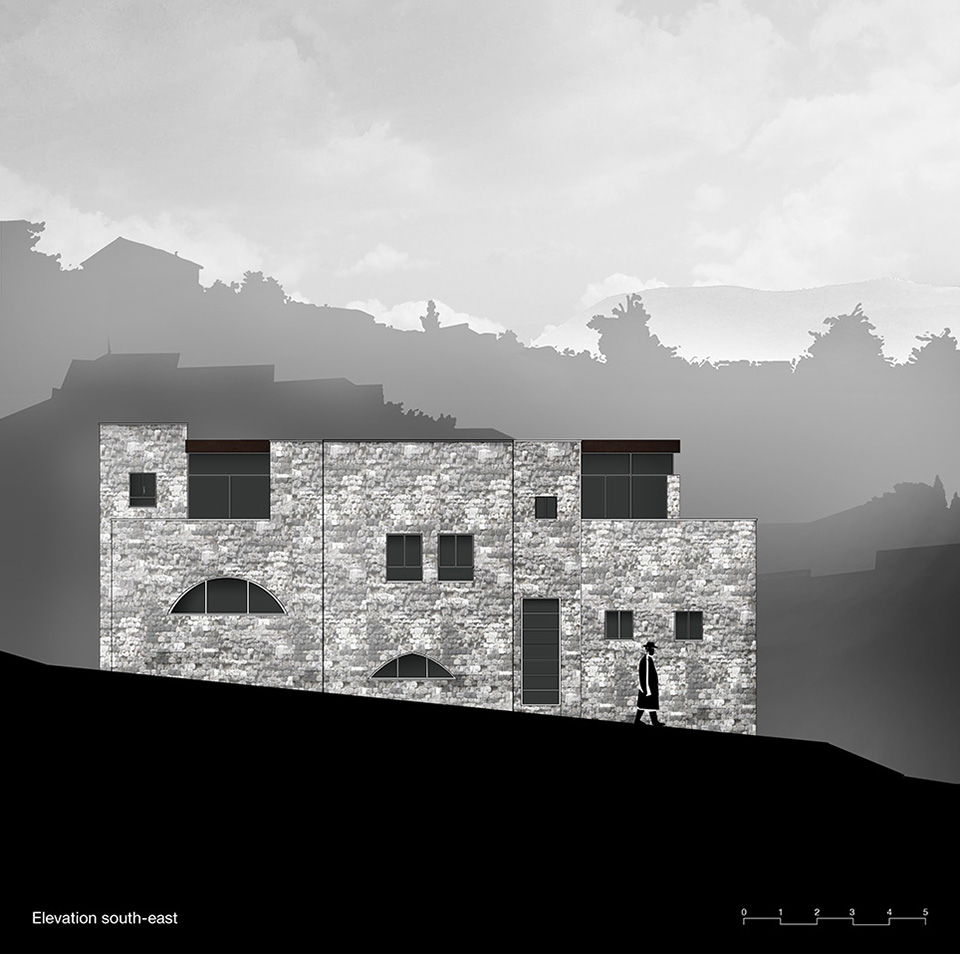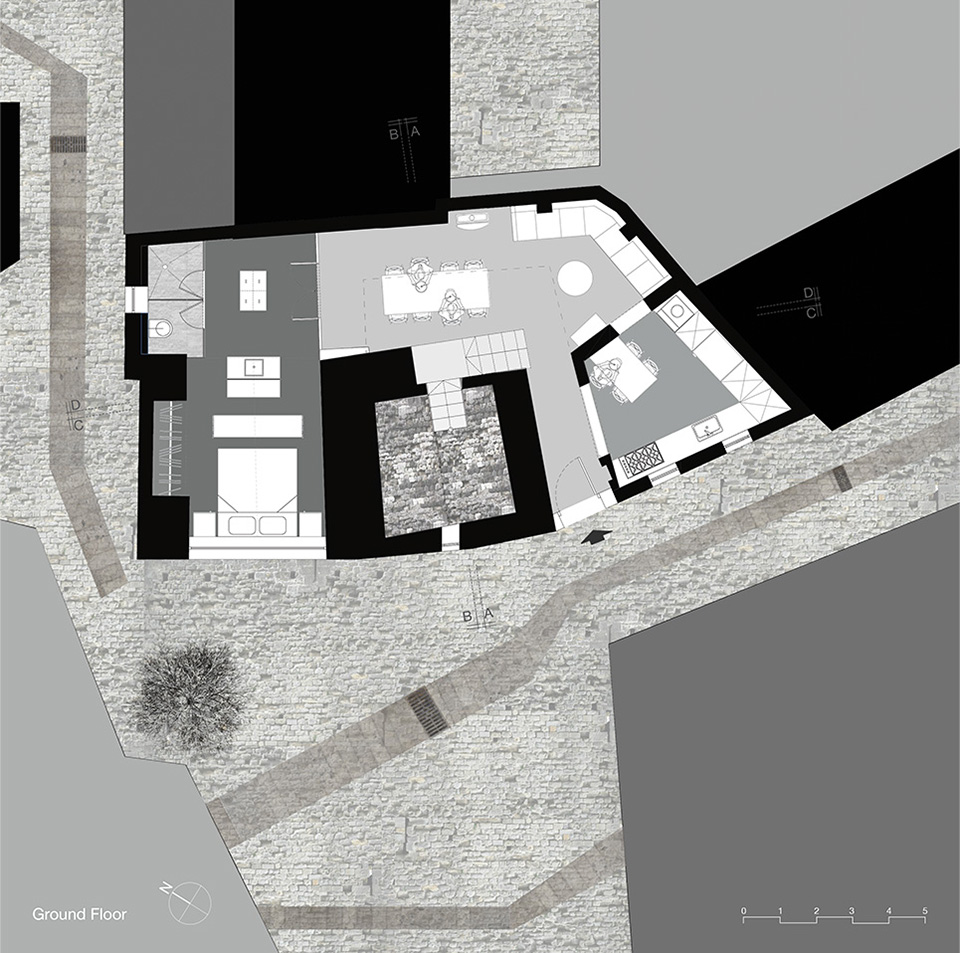 Reflection House
A private house for preservation in the Old City of Safed that was designed and redesigned. The residential texture in the ancient stone houses in the ancient neighborhood of Safed is a complex context that dictates a discussion between old and new, between preservation and renewal tradition and fashion.
The house is an ancient stone house built in the shape of the letter ח (H'et in Hebrew), which surrounds an inner courtyard. The house contains five levels: the wine cellar and three levels of residence and the upper level – balconies and outdoor spaces.
The planning concept is conservation and renewal, while providing a connection between the interior and the outside and between the public and the private.
The courtyard, which is an external space, functions in the new home as a public space and its peripheral spaces function as a private space.
The home program contains on the entry level, a kitchen, living room and dining area, a basement level contains storage and space for games for the grandchildren. The intermediate level contains a guest unit + shower and toilet. On the upper level there is a sleeping and working space to which a shower and toilet are attached – including a bridge connector, balconies and outdoor spaces.
The fifth level, the roof level, is a large balcony overlooking a spectacular view of the surroundings in general and Mount Meron in particular.