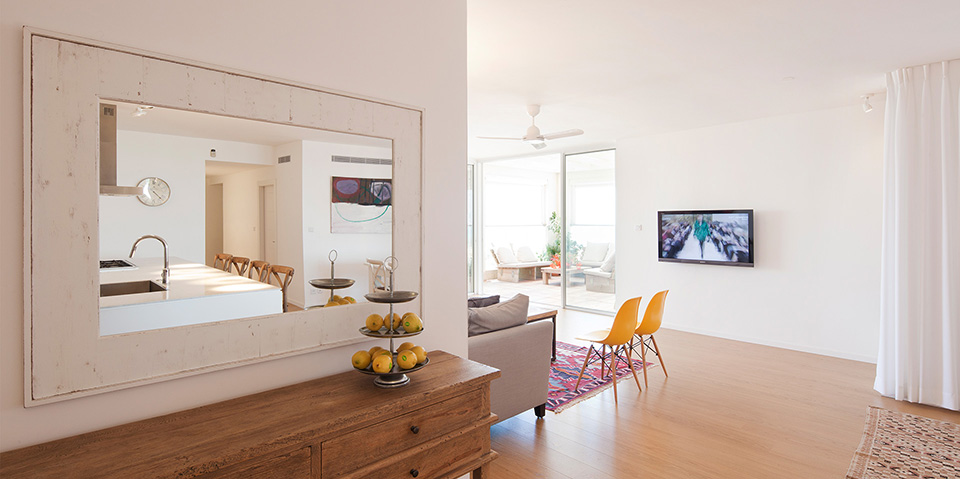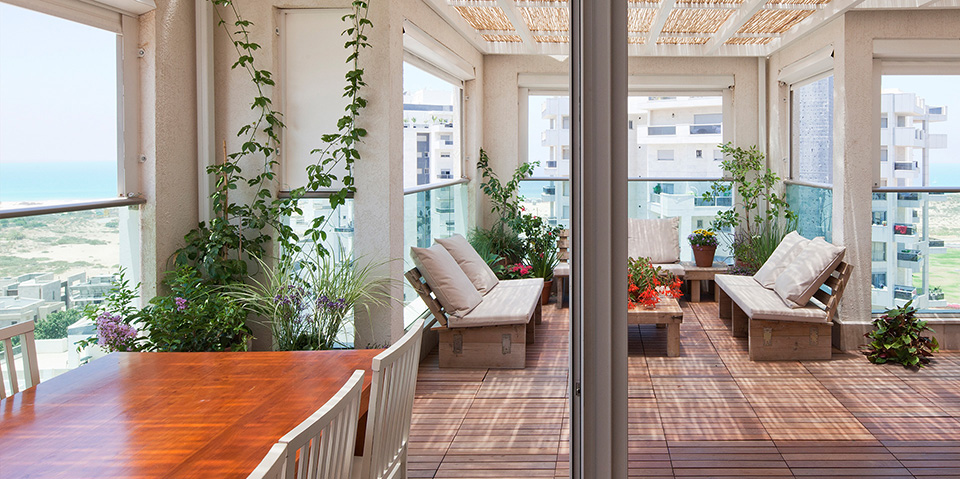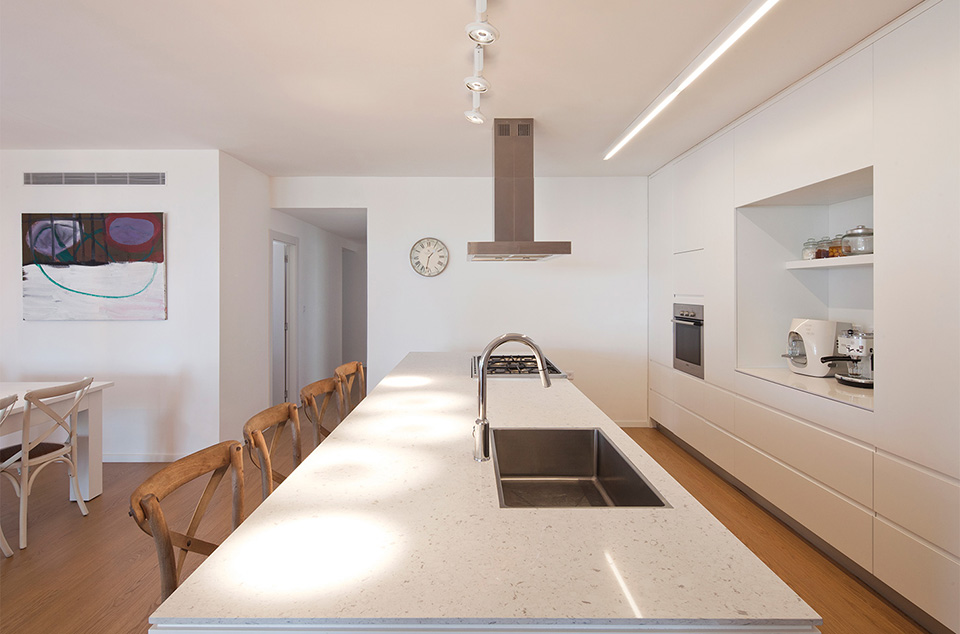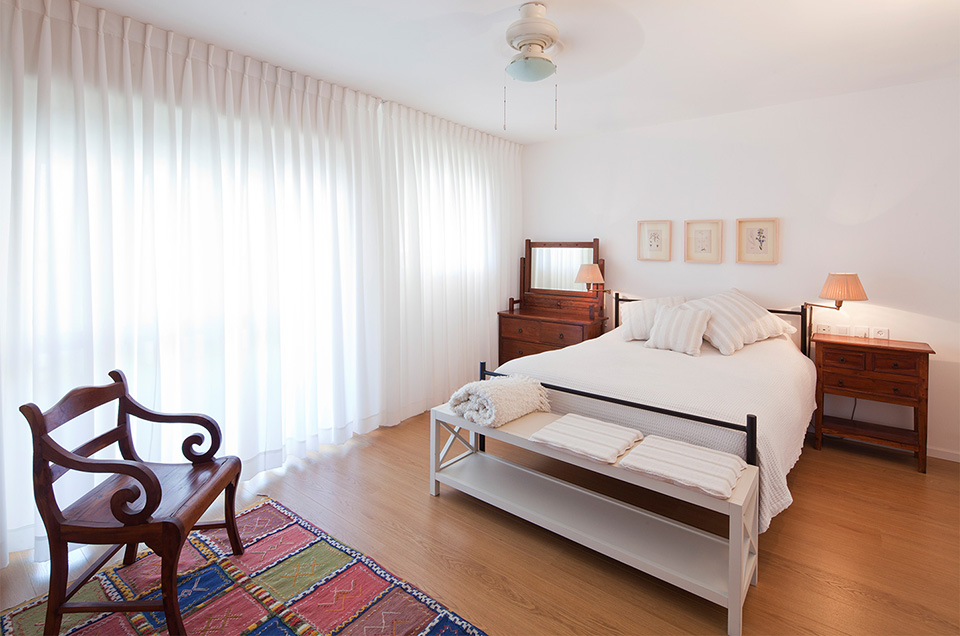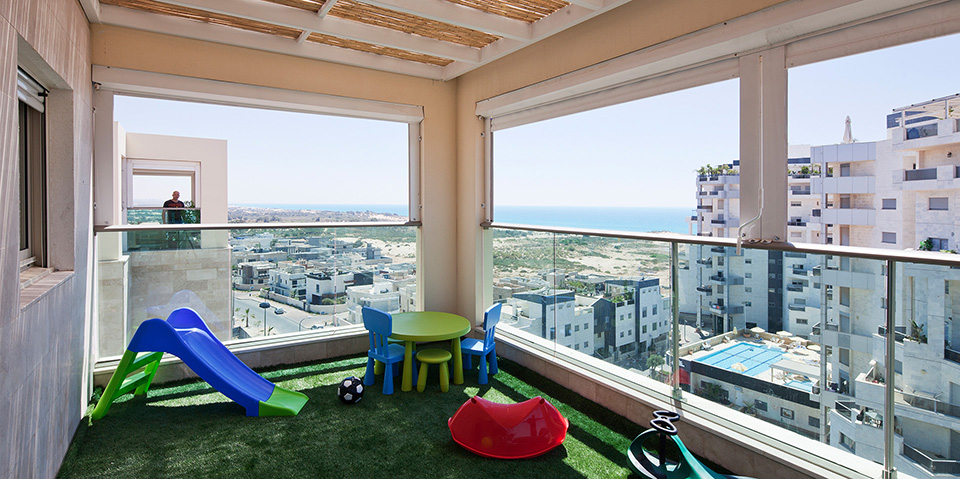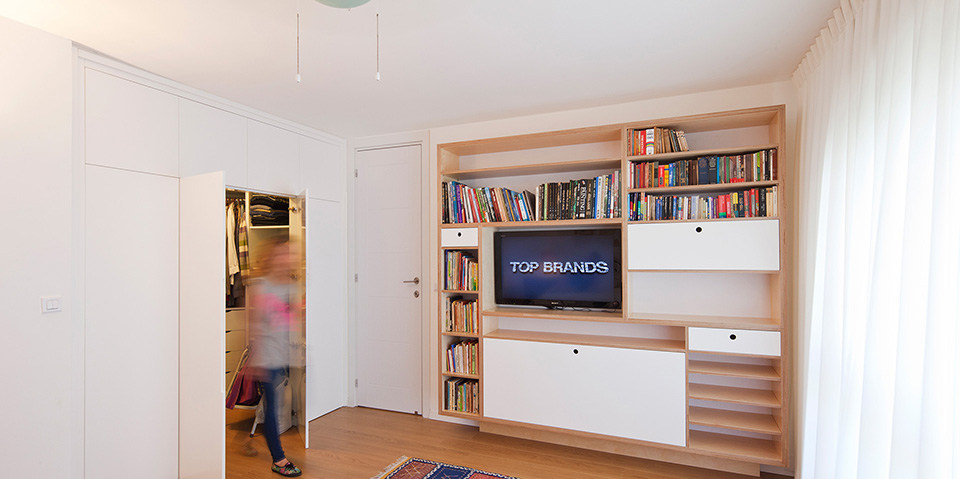 Sea View Penthouse
A retired couple who decided to leave their property in the Moshav and go on vacation in a penthouse apartment with panoramic views to the sea and sand dunes. The apartment was purchased in a building located near the beach.
The program includes a big and spacious guest room, a bedroom suite, a working room and accommodation for guests and grandchildren. The couple's request was to preserve the feeling you live in a vilage, the warmth and the home feeling they were accustomed to and which they wish to bring into their dream home by the sea.
Another request was a desire to live in a constant sense of vacation.
All these are included in the design in a manner in which all the spaces and functions relate to the sea and the horizon.