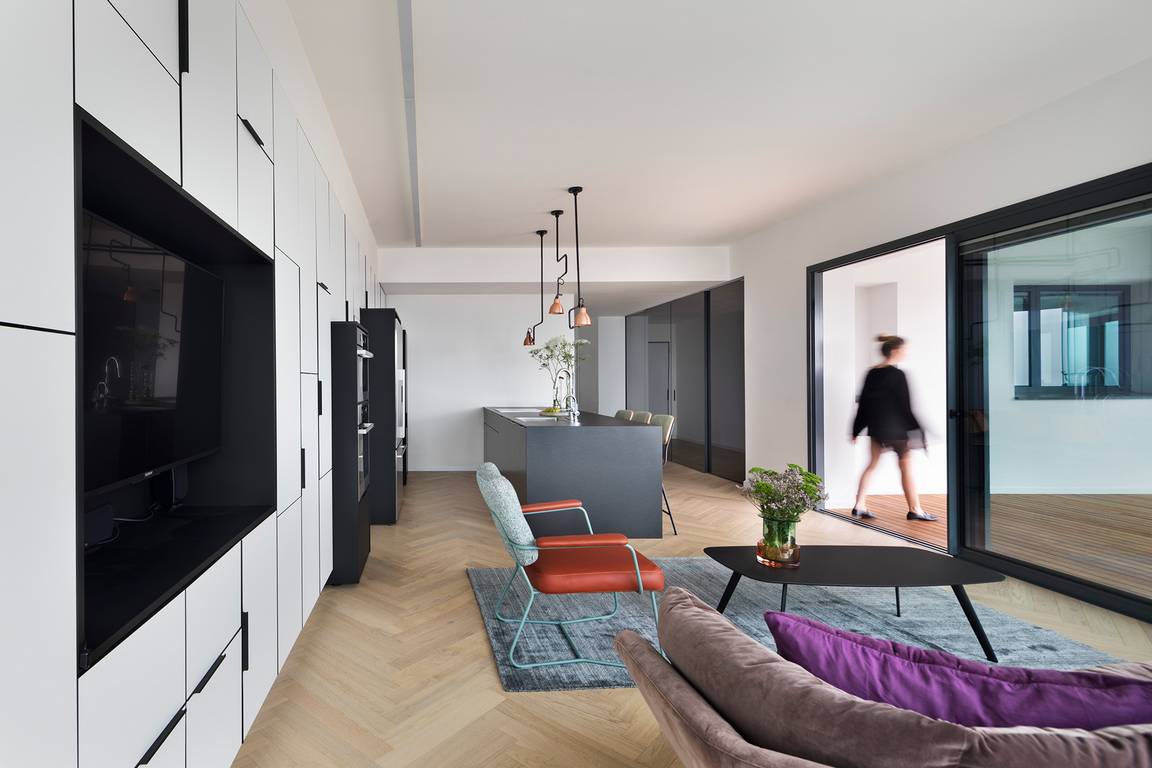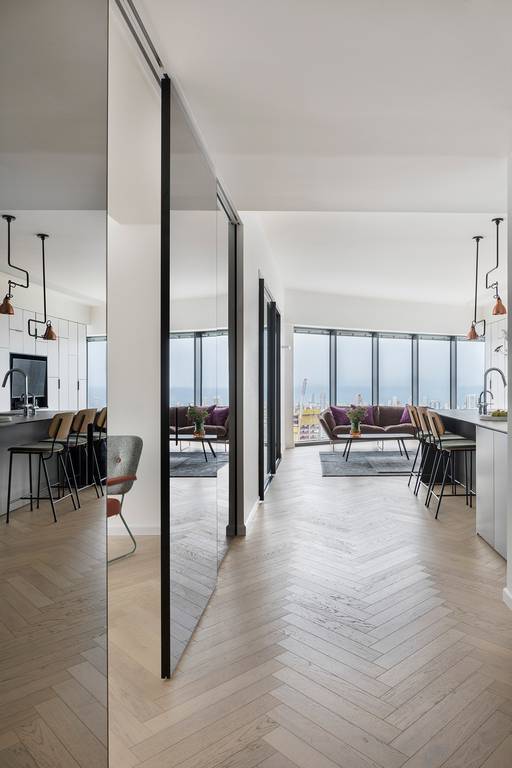 "The private spaces are separated from the public ones utilizing black mirror dividers which allow flexibility and spatial flow while simultaneously creating suspense by employing different levels of transparency."
Home Adore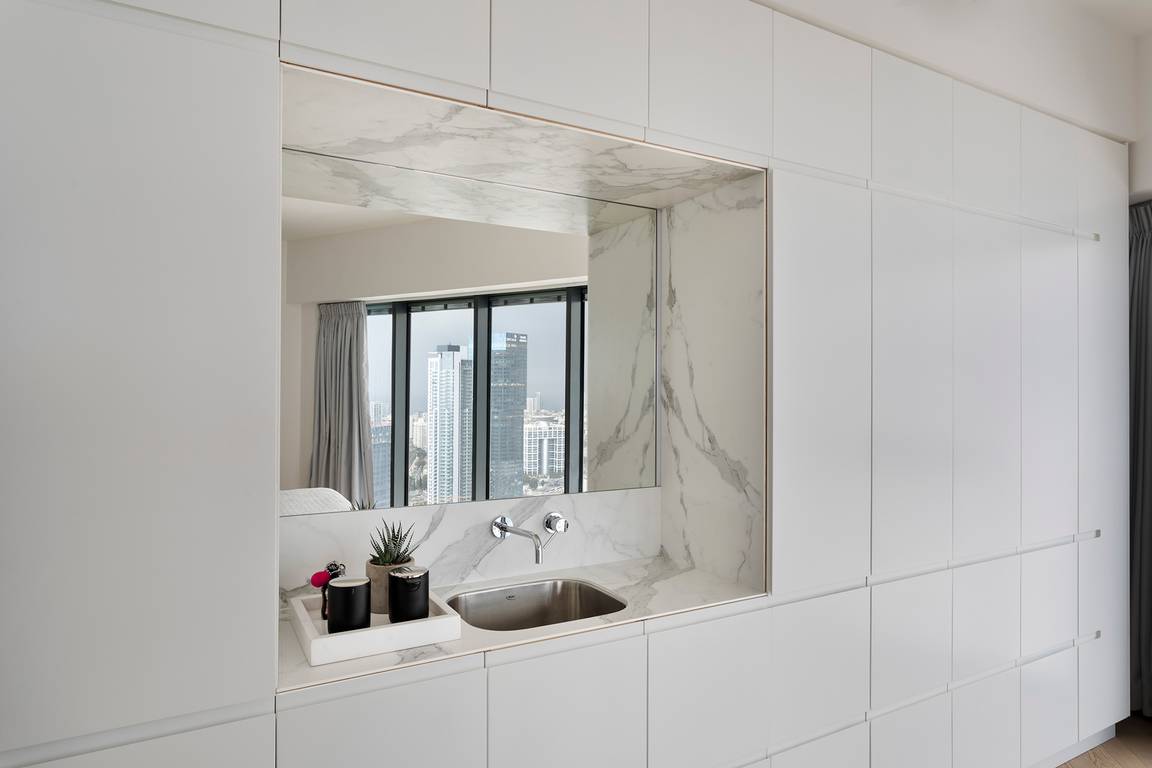 "The shower is covered with turquoise mosaic and beyond it are the toilets. This creates maximum and fluid utilization of space. It is important not to give up on all the dreams, both the planning and the clients, not to surrender to the limitations of contracting companies and workers and to insist on details."
mako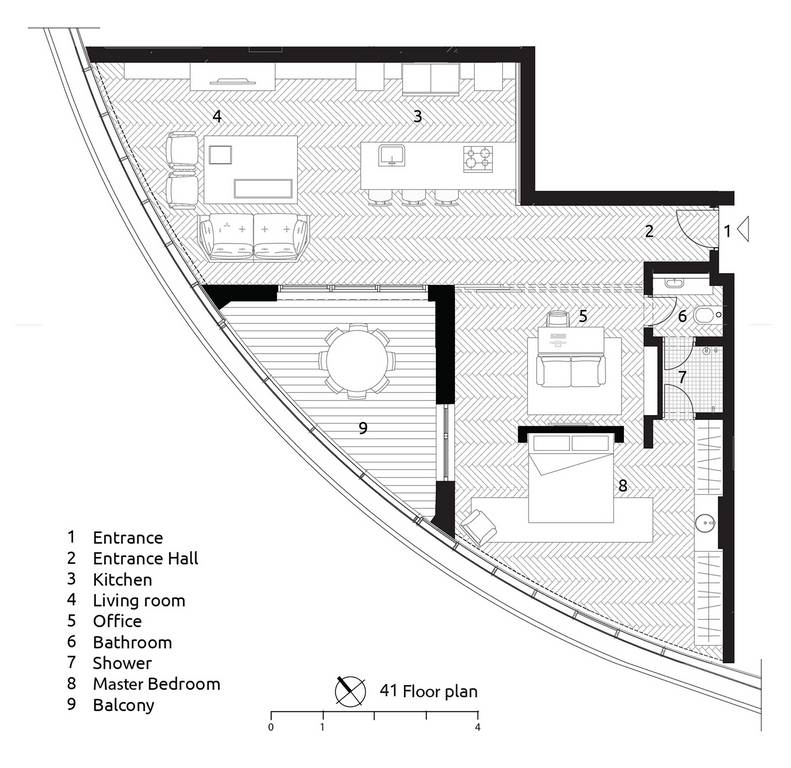 Interior design of a 41st floor apartment in one of the tallest buildings in Tel Aviv for a couple who moved from a private home to a 95 sqm apartment. The urban skyline dominated by skyscrapers which are revealed on a background of sea and sky, served as the inspiration for the design concept of this urban loft.
The geometric horizon of tall modern buildings morph into a graphic interpretation of closets which sprawl across the public spaces, reflecting the buildings outside the adjacent windows. Together they create a graphic parallel, a geometric composition. The storage cabinets span from the living room to the kitchen and include many functional solutions.
The private spaces are separated from the public ones utilizing black mirror dividers which allow flexibility and spatial flow while simultaneously creating suspense by employing different levels of transparency. The private area which itself is planned as an independent loft-like unit is separated by a low divider which creates both a work space and the innermost sleeping area. The wardrobe in the bedroom was designed as an encompassing element which includes a sink and leads into the washroom.