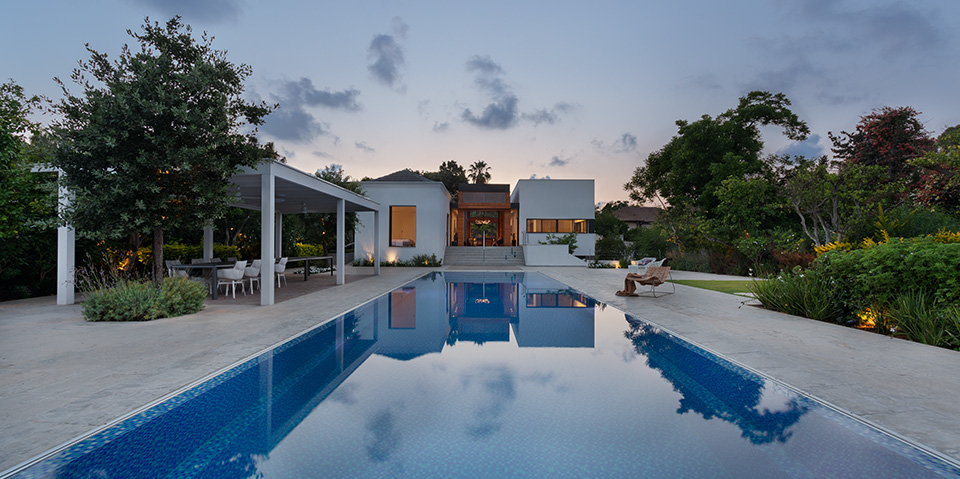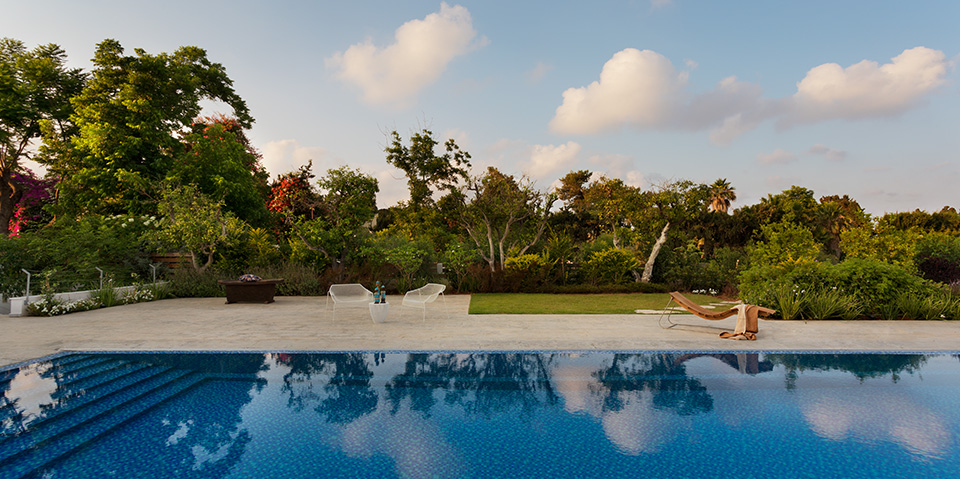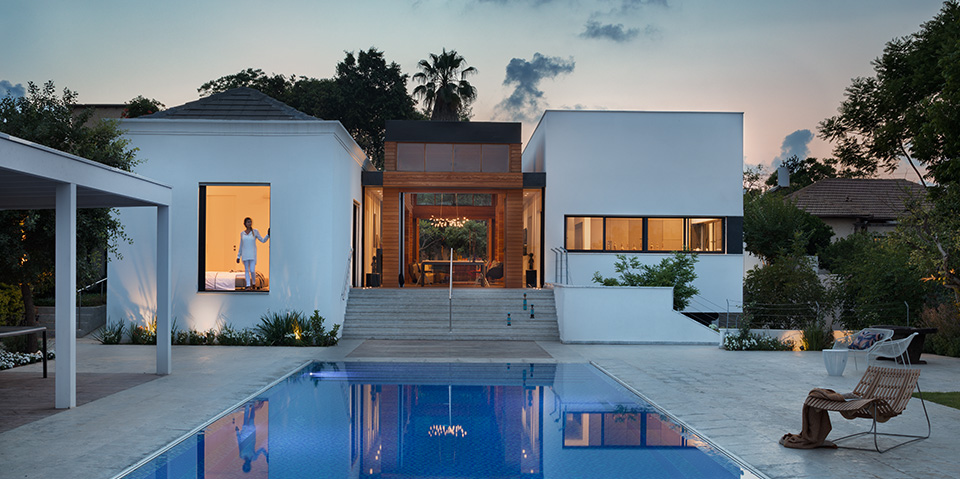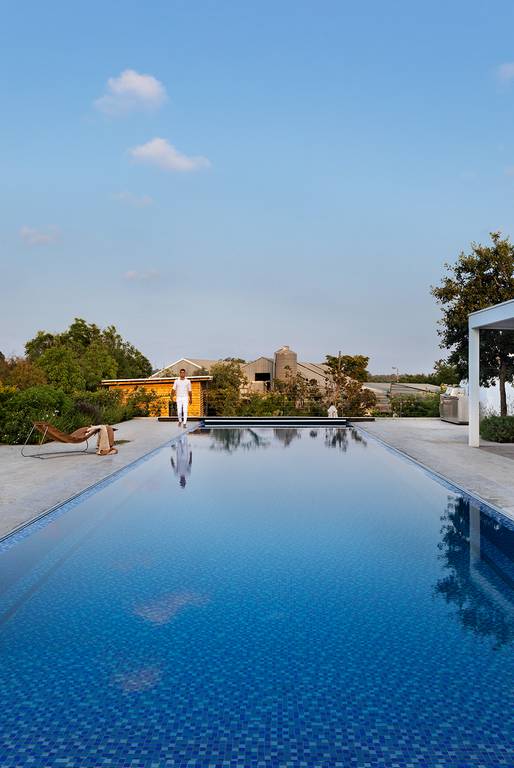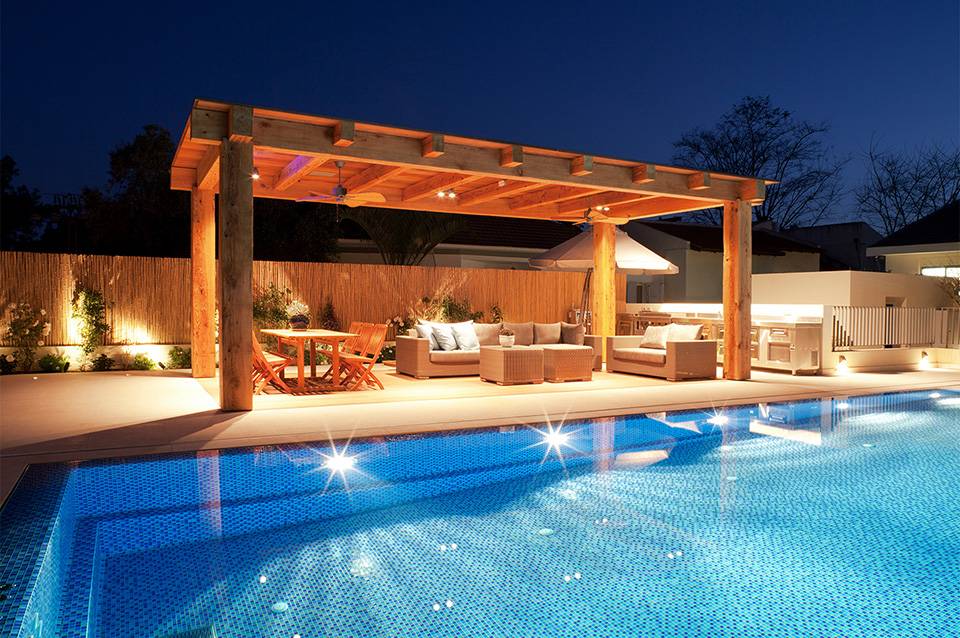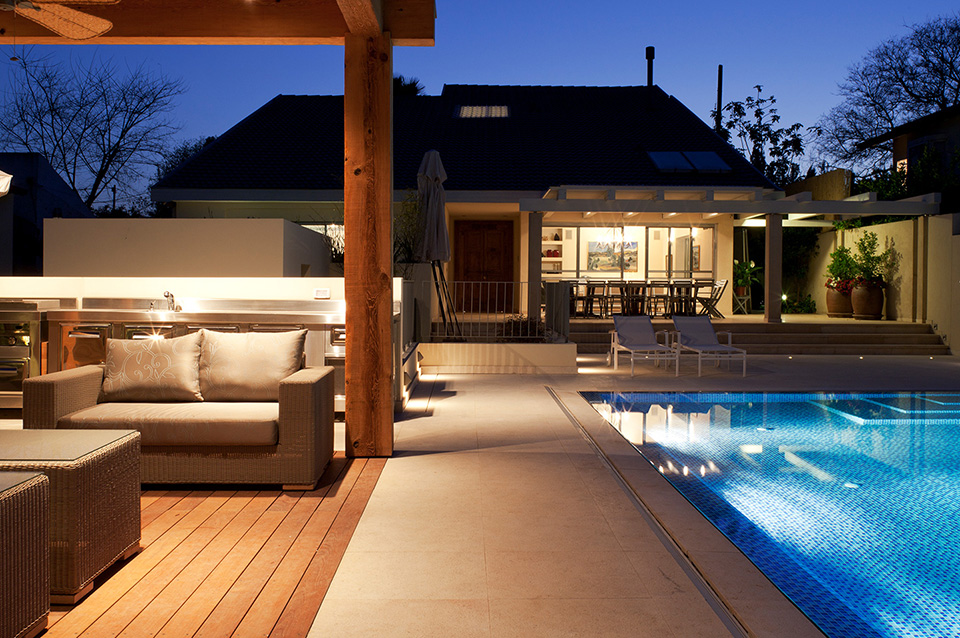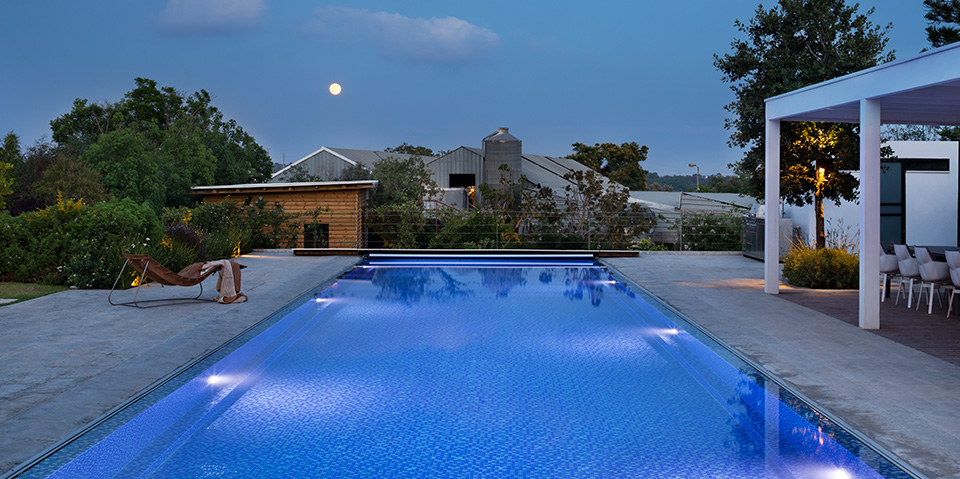 Swimming Pools
The swimming pool is a private retreat for the residents, an island of peace and quiet. However, the pool functions as the main attraction in social events that creates a leisure experience in the private residential area.
The exact location of the pool is of high importance, the way it relates to the space of the interior, the outside areas and the environmental development of the lot.
Its central role is to create an internal space that serves the owners and guests of the house successfully.
Beyond the experience of using the pool and its surroundings, it also creates a dynamic visual experience that is influenced by the combination of water, material and sky.