Private House
Kidron Village, Shfela
Built 180 sqm – Site 500 sqm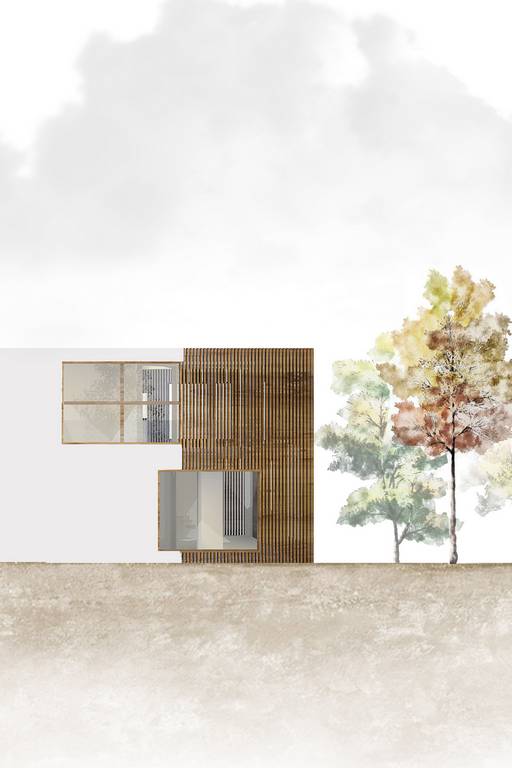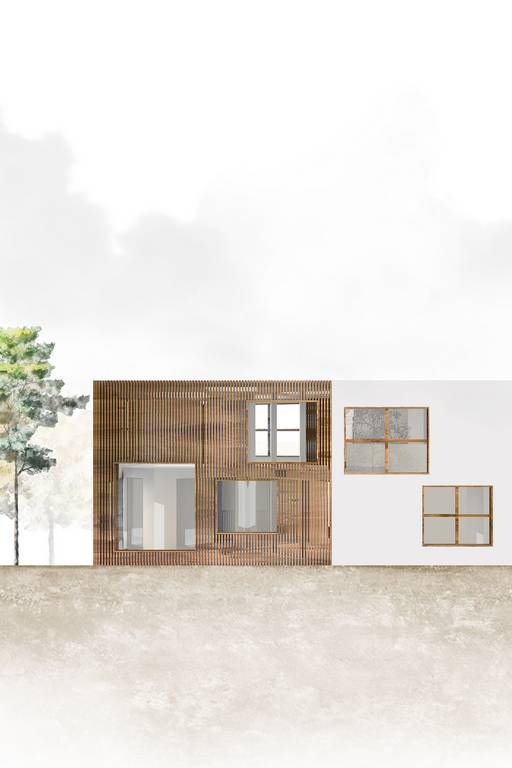 This house is a story of a unique structure, in the shape of a rotating cube, which conducts a dialogue with a flat square plot. The shell of the building consists of the connection between natural wood panels and brick walls that together complement the shape of the cube. In this project, we gave an amusing graphic expression to the doorways so that the doorways appear in three different configurations. The first opening is wrapped in a white wall, the second opening is wrapped in a white wall and a wooden construction and in the third, and the opening is wrapped in a wooden construction only. The main design act is the rotation of the interior walls of the house in relation to the shell walls. This rotation created surprising places, remnants, (VOIDS) designed as internal gardens bounded between the interior walls and the outer cube walls.
On the entrance floor are the living room, kitchen and dining area, two children's rooms, shower, covered car parking, storage and guest services. Adjacent to this level are three courtyards that manage a dialogue with the main entrance path with the living room and kitchen and with the children's rooms. On the second floor, is a master suite designed as an open space and connected to the balcony by a bridge floating above the entrance floor.
At the ceiling of the house, openings of light were opened at random, producing a dynamic shadow that falls like a painting that changes in the space of the house every day and every hour.